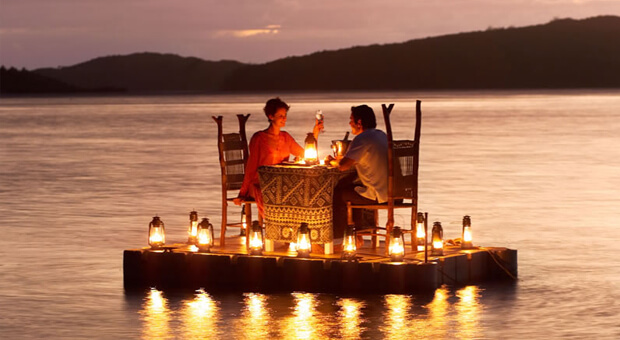 Romantic Rendevouz Escapes : Travel is the language of love, and there is nothing as guaranteed to touch the heart of your beloved than a romantic escape for the two of you !
Romantic meals, moonlit walks on the beach....we've got just the holiday for you and your loved one

Romantic breaks are a specialty of ours thanks to our superb selection of beautiful and inspiring worldwide destinations that are synonymous with romance, including the Caribbean islands, Mauritius, the Maldives and the Seychelles. Romantic holidays offer the ideal getaway for a couple in love so if you fancy strolling down the beach at sunset, sipping cocktails on the balcony, or enjoying a candle lit meal on the beach then we have the perfect holiday for you! We also have a great selection of honeymoon and wedding holidays to choose from certain to include that extra touch of luxury.